If you're thinking about attending a Summer School this year to learn English you may be thinking about which country to choose – so why study English in the UK? There are literally hundreds of reasons to come to the UK to learn English so we've put our heads together and below are the top 5 reasons for why you should come and learn English here!
The UK is the birthplace of the English language!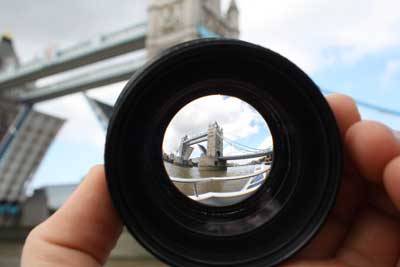 There are a number of native and non-native languages spoken in the UK but English is the main language spoken. Learning in the UK means you'll have the opportunity to explore the birthplace of English; experience some of the many dialects and learn about the rich history of the island which has shaped the English language for hundreds of years! Our excursions give our students the opportunity to take in some of the most historically important and culturally rich destinations. Take a look at our excursions page for more details!
The UK has the largest range of English Language courses
Approximately 600,000 students come to the UK to learn English every year. The range of courses on offer caters for a wide variety of needs and abilities. This means that the calibre and types of course on offer is better than in any other country. At Manor Courses we offer a fantastic range of English courses for younger learners that will equip them to gain in confidence and whatever their level, will help them improve their written and spoken English.
The UK has some of the best English schools in the world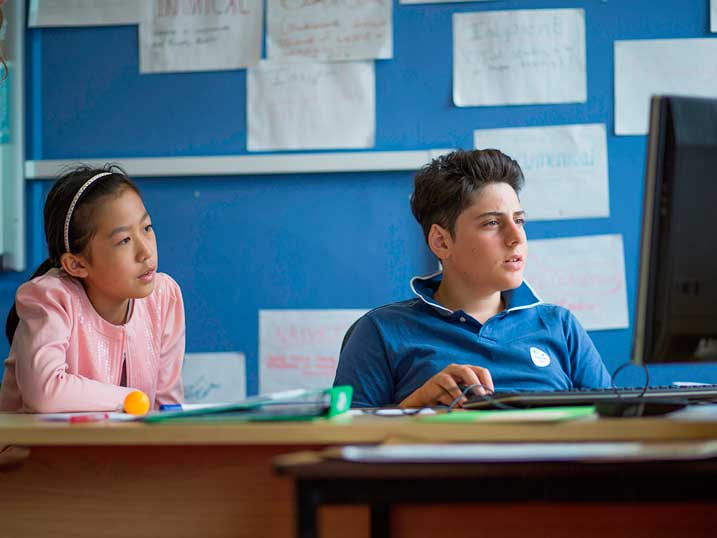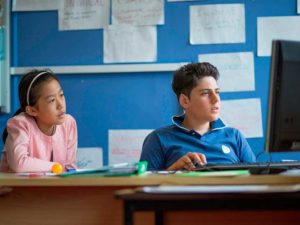 The quality of teaching in the UK is second to none. Accredited language schools are regularly inspected to ensure they provide a high level of teaching. If you do come to the UK to learn English then make sure that your language school is accredited.  All good language schools sign up to internationally recognised associations such as English UK, the national association of accredited English language centres in the UK or The British Council. Manor Courses is a member of both English UK and The British Council as well as many other important regulating and accrediting bodies including Young Learners English UK, Sussex Safeguarding Forum and Trinity Graded Examination in Spoken English (GESE). You can view our most recent inspection report here.
Studying in the UK helps with language Immersion
As we've already noted above – English is the main language in the UK – so whatever you are doing whilst you are staying with us you will be using English to communicate. Whether it's in lessons, activities or excursions, our students get to use the English they have learnt in a variety of settings. We know from running our Summer School over the last 40+ years that this immersive environment really helps our students practice and consolidate their learning; gain in confidence whilst also acquire new conversational vocabulary.
Studying in the UK is good value for money!
The value of sterling is currently very low. So choosing to come to the UK to learn English means you can access the best quality of teaching for a much lower price compared with other countries where the standard of education is not only lower but costs are also much higher!
So there are plenty of reasons for why it's such a great idea to come to the UK to study English. We could have written down many more reasons but maybe you can think of some others? If so let us know in the comment box below – we'd love to hear why you think studying in the UK is a good idea!
Whatever the reason, we recommend that you book yourself a place on our 2019 Summer School and find out why studying in the UK is such a fantastic experience!