Manor Courses is always keen to hear from Agents from around the world. Our school offers great rates of commission and competitive net fees for larger groups.
As an agent of Manor Courses you can be assured that all your students will be more than satisfied with their time attending one of our courses. We have been running our Summer School for 45+ years and have gained a world class reputation for providing high-quality programmes supported by qualified and experienced teachers.
All agent enquiries are very welcome. Please contact us for more information on the wide range of benefits that we have to offer to all our agents.
Download the Manor Courses Summer School brochure by clicking on the PDF icon or text above.
Why Manor Courses?
Manor Courses is one of the UK's longest established English Schools for international students aged 8 to 17 years old. The same family has organised the School for three generations and our aim has always been to provide a warm family atmosphere that gives every student the best opportunities to learn in a fun and stimulating environment.
Accredited by British Council & English UK
Operating 45+ Years 
140 acre campus 
Stunning grounds and parkland
30 minutes from Gatwick Airport
20 minutes from Brighton
1 hour from London
Accredited Trinity Exam Centre 
Dedicated Sports Complex
Indoor Swimming Pool
Tennis Courts & All-Weather Pitches
Performance Arts Studios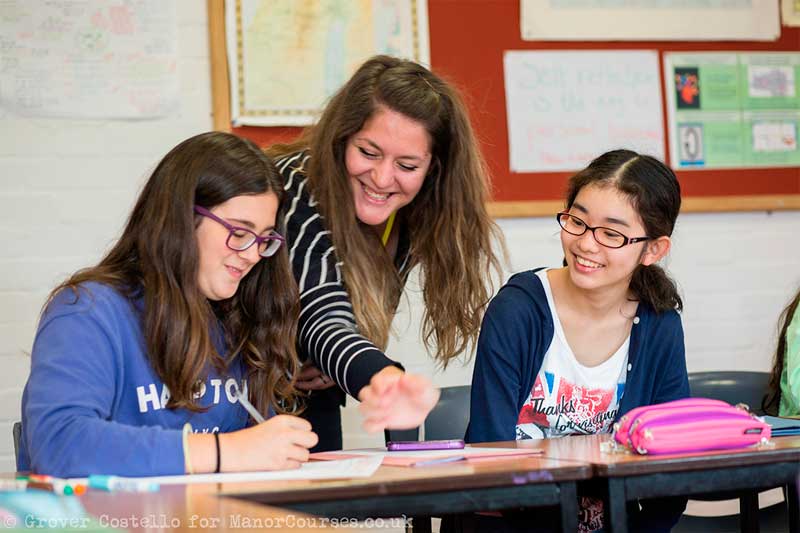 English Summer Course
Our English Summer Course runs during the summer months of July and August, accommodating all levels of ability and vary in length from 1 to 5 weeks.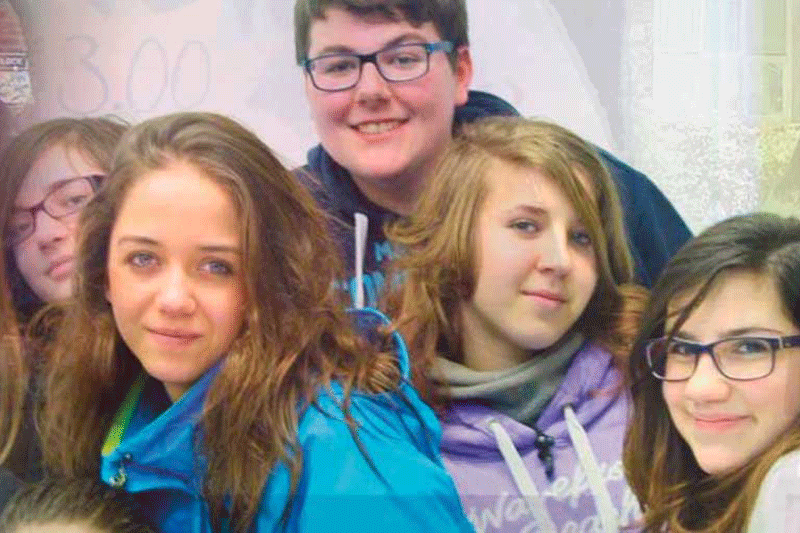 Studying at a British High School
On this dynamic and fun course students get a flavour of what it's like to learn English at a British High School! The 'British High School Experience' gives students the opportunity to broaden their learning experiences within the school community of a British High School.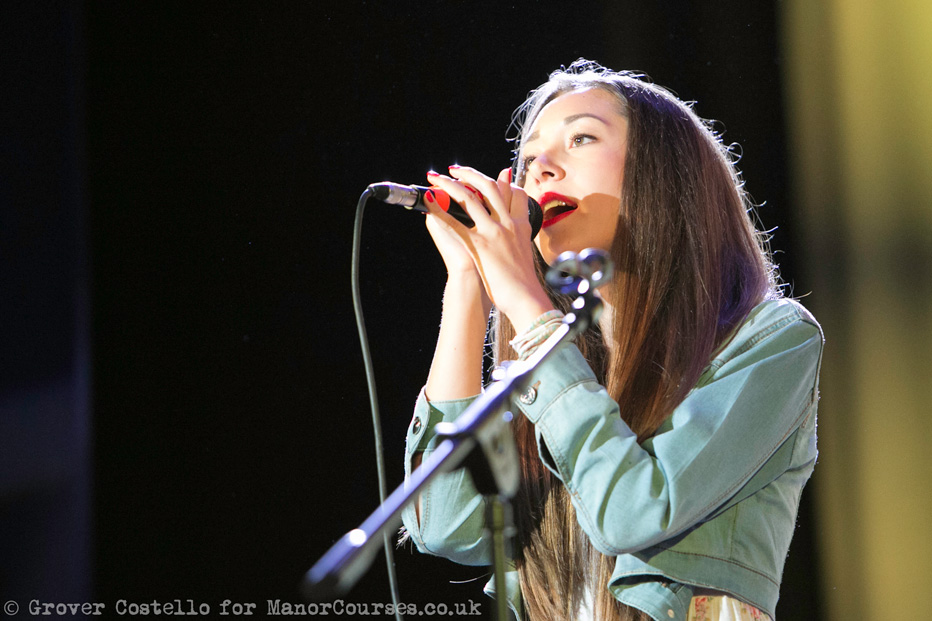 Performing Arts Course
Manor Courses offers 7 and 14 day immersive courses in the performing arts for aspiring performers of all abilities (aged 8-17 years old). With a rich and varied programme, students will work with trained professionals exploring dance, acting and singing.  This course will broaden and develop performance skills and increase confidence.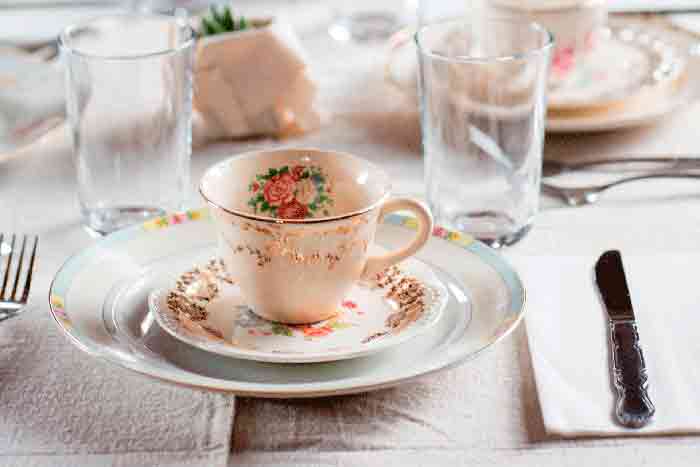 Etiquette Training
Student attending this course will learn correct etiquette from an English Governess who has worked for elite families around the globe. Through a variety of engaging teaching techniques students will learn the correct use of language and behaviour, to ensure they use the correct protocol in public events and social situations.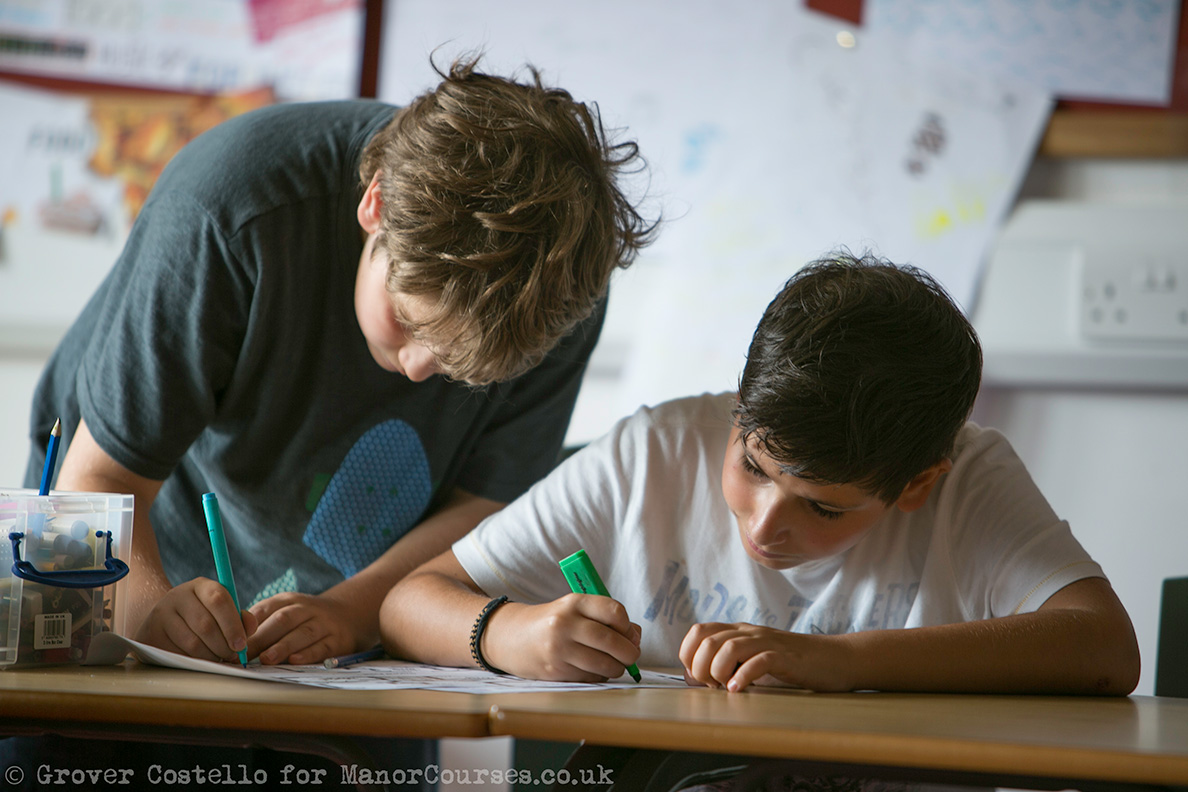 Private English Tuition
We offer additional 1-to-1 sessions that allow our students to work directly with one of our teachers and to focus on specific areas of their English learning such as: English grammar or English conversation or exam preparation.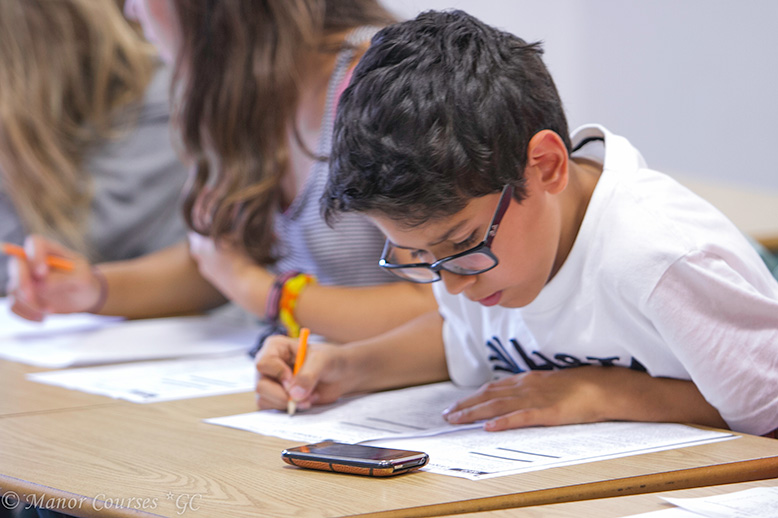 English Exams
We are a Registered Trinity Centre and offer the opportunity to study an additional 9 extra hours in preparation for the Trinity Graded Examination in Spoken English (GESE).
Watch some of our short videos to get a flavour of what your students can expect when attending Manor Courses
Happy Students
"It was an amazing experience overall!"
Polina Nitskevich – Moscow
"Thank you to all MC staff and Directors for another successful summer season! Following our summer groups' stay at Hurst College we can confirm this was, again, a great learning experience, with all students returning very happy. We look forward to next summer! "
Rita Ciling, our Agent from Portugal, 2018
"Unforgettable memories. Miss you all. Thank you all for the great time we spend together. Millions of thanks to the management, all the teachers and staff for creating such a great environment for our students to learn and also encouraged them to express their own thoughts and opinions. Everything was excellent. We really felt ourselves at home. "
Yildiz and Emine, Group Leaders with ELIT, our Turkish Agent, 2018
"The family's attitude of this company is caring and great. Everything is very good: facilities, houses, dining and other things. The students gained confidence, independence and maturity. There are great options for communication with staff and it is very safe. The activity programme is rich. Excursions are perfectly organised and we felt safe and supported during every trip."
Sergio, owner of Cambridge Street, Chinese Agent, 2018
"We have been working with Manor Course since more than 30 years ago, and from the beginning we have felt that we were part of a great Project of learning English in the perfect environment. InterWay have sent hundreds of students with no problem at all. There is a whole generation of students in InterWay that have learnt English with the experts at Manor Courses."
Emilio, owner of Interway, our Agent from Spain, 2018
"All the children in my group are already asking about going to MC next year for 3 or more weeks! That speaks louder than words. So, If you're looking for a summer school for the next year, Manor Courses Summer School is exactly what you and your child needs."
Anastasia, Group Leader with Mulberry Club School, our Agent from Belarus, 2018
Our friendly and knowledgeable team are here to answer your questions.