Staying at Manor Courses is a unique and memorable experience that all out students both past and present will testify too!
Unlike many Summer Schools that have repurposed a building that was never originally intended for young people to learn in, our school is set in the stunning 140 acre campus of Hurst College.
Hurst is a Independent coeducational boarding school set in the heart of the countryside that offers all our students an incredible range of range of things to do including activities such as Sports, Arts, Performance and Excursions
We thought we'd put together a brief outline of what a typical day at the College actually looks like. Obviously when the study is over then every day is different for our students. On some days we may be heading out on an excursion, organising a sporting event, or running a talent show, but this hopefully gives you a taster of the average day at MC!
Breakfast: 8-9am
We love breakfast! It's a great time of the day where students and staff come together in the refectory to talk about what they got up to the day before, what they learnt, and to plan what's going on for the day ahead. Our team of chefs know how important a good breakfast is and ensure that all or students get to choose from a range of delicious and nutritious dishes including: pastries, cheeses, salamis, yoghurts (with granolas, musili, dried fruit), cereals, fruit selection, toasts with jams, marmalades etc, and
a full English breakfast (once per week).
Click here to view a sample menu >> 
Lessons 1 & 2 – 9:30- 1:00PM
From 9:30-11:00am and 11:30am-1:00pm (5 times per week). Students take part in our 90-minute 'Language' & 'Communication' lessons. During English language lessons we focus on accuracy, developing grammar knowledge and usage. Our English Communication lessons are fun and engaging and focus on conversational skills and fluency.
Break! 11:00 – 11:30am
Students leave class and get a well-earned 30 minute break! During this time they are offered refreshments to keep energy levels up!
Lunch! 1:00pm – 2:00pm 
Whilst all out students have been learning English in creative and practical ways, our catering team will have been cooking a wide range of meals for our students to choose from.
Whatever your dietary requirements are, just let us know and our chefs will cook you up something delicious!
Lesson 3 –2:00-3:00pm (three times a week).
Three times a week all students return to take part in an afternoon lesson. These are 60 minute 'Explore' (excursions and culture), 'Activity' or 'Review' lessons. They are always good fun and a chance for students to consolidate what they have learnt during the morning.

Every afternoon is a chance for our students to do activities to stimulate, challenge and extend our students whilst also enhancing their learning. Hurst has an incredible range of facilities and we continually strive to add new activities each year. This year we're also adding Swimming and Tennis lessons along with a Free 'Academic Prep' service – you can read more about these here >>
Sport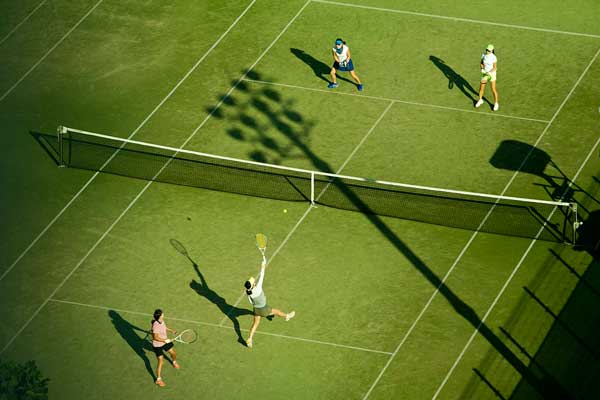 We actively encourage all our students to take part in physical activity. Our activity leaders provide an extensive choice of competitive and non-competitive activities including:
• Football/Soccer • Basketball/Netball • Volleyball • Handball/Dodgeball • Tennis • Badminton • Rugby/American Football • Cricket/Rounders • Rock climbing • Archery • Swimming • Kayaking • Hockey • Yoga • Professional football coaching • Aikido/Self-defence
Creative activities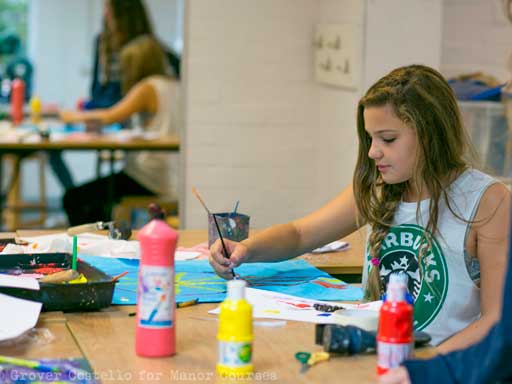 Our facilities are first rate and our leaders organise sessions that allow all our students to try out new creative outlets or further creative interests they may already have. Creative activities from previous years include:
• Photography • Jewellery making • Fashion and design• Stage design • Face painting • Sketching • Painting
• Street art • Mask making • Costume making • Origami • Clay sculpture • Design
Performance activities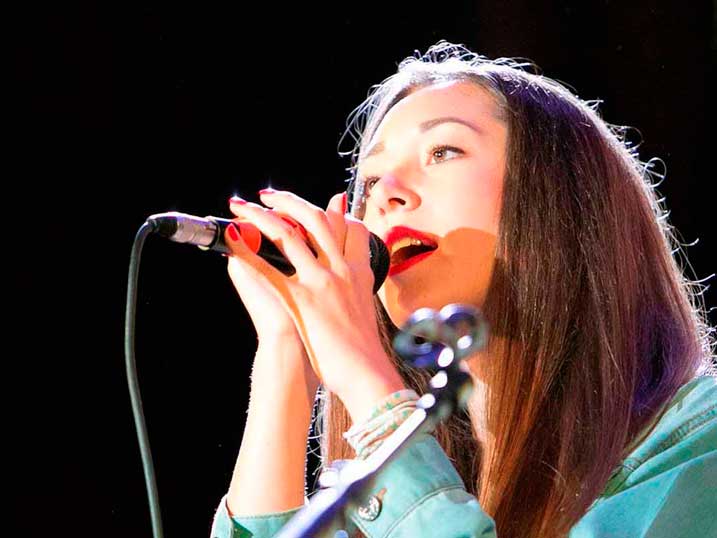 Our performance leaders work with students who have an interest in all aspects of performance whether it's on stage or behind the scenes. Performance activities can develop existing skills, and encourage teamwork, inspire personal expression, and build confidence. Successful sessions from previous years have included:
• Dance choreography • Discos • Talent shows • Circus skills • Karaoke • Concerts • Theme days • Interactive theatre • Drama • Script writing • DJ Skills • Rap lyric writing
Whatever your interest is then just let us know and we'll help you explore the physical and artistic activities that you are most interested in!
Excursions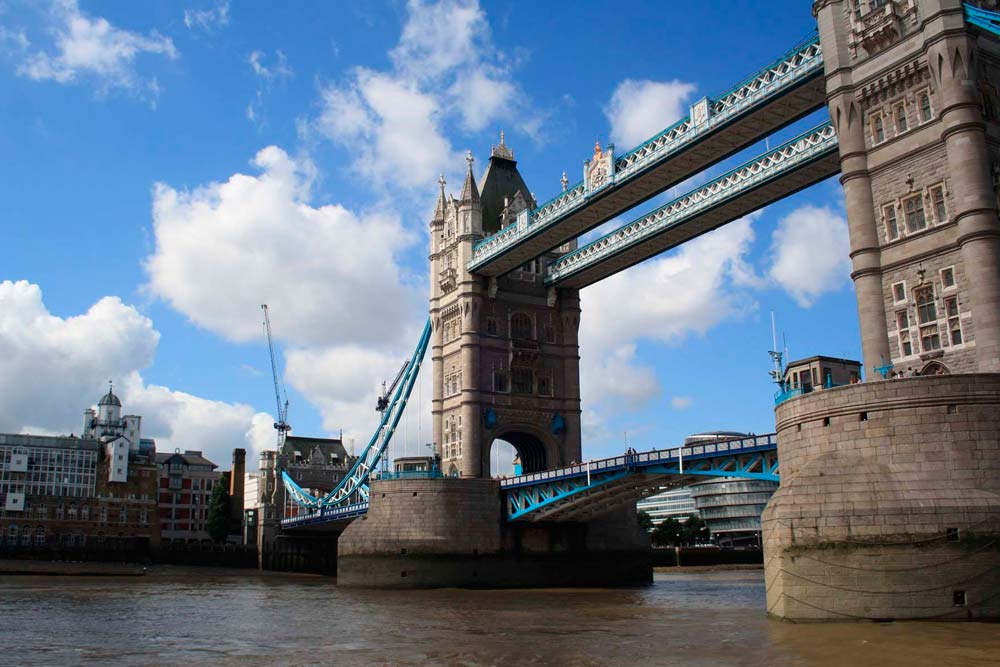 Our location is perfect for exploring so many of England's incredible tourist destination. All our students enjoy 1 full-day excursion plus 1 half-day excursion each week to top tourist destinations such as England's most famous cities, for example London, Oxford, Bath and Brighton.
These trips offer students the opportunity to practise their English conversation skills and also learn about England's rich cultural heritage. All entrances to tourist attractions are included in the fee.
Dinner: 7-8pm  
After a busy day of stimulating our students minds and bodies we pride ourselves on offering a fantastic dinner menu that is nutritionally balanced, varied and caters for all tastes and diets. The menu every day and is prepared and cooked in house by our team of chefs.
This is a great time of the day for all our students together,  to relax over good food and talk about all the different things that  they have learnt and experienced.
Click here to view a sample menu >> 
So as you can see every week is a busy and incredibly fulfilling time for our students! With 40+ years of running summer schools we know how to provide a summer school experience that not only develops our students linguistic skills, but also provides them with a wide range of activities that help them to learn new skills, develop existing skills, grow in confidence and have opportunities to showcase their talents and celebrate their achievements.